So it begins! I am now a fully fledged Style Guru for College Fashionista. I will be posting a Style Advice Of The Week article each Monday, complete with a street style photo of a Fashionista/o, on
collegefashionista.com
The more Facebook 'likes' and Twitter 'tweets' I receive on the website each week, the more chance I have of being featured on the homepage, so get on it!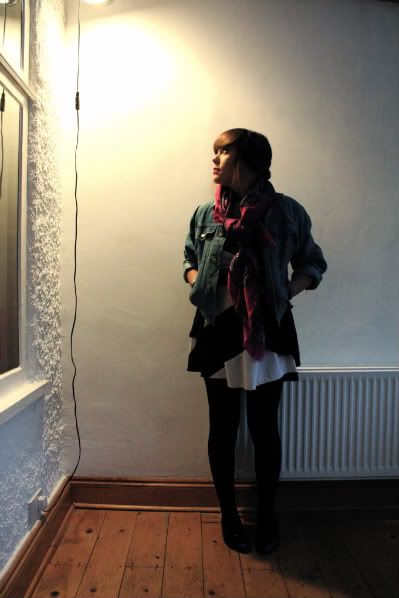 Vivienne Westwood once commented on the importance of fashion, stating that, "it is life-enhancing and, like everything that gives pleasure, it is worth doing well."
When I walk around the campus of Goldsmiths I am overwhelmed by it's Fashionistas. When I get the tube into central London I am positively weighed down by hipsters; I'm surrounded by trendsetters' everyday and I simply can't wait to capture all my favourite styles.
Personally, I am obsessed with the sixties. Where would I be without the miniskirt? And who other do I have to thank for it than the one and only Mary Quant, an ex-Goldsmiths student, legendary fashion designer and my main source of fashion inspiration.
I pride myself on the fact that I don't own a pair of jeans, thus forcing my wardrobe to be brimming full with dresses, from the sixties, to the noughties, and every decade in between.
I love finding vintage treasures in charity shops and scrolling through page after page on eBay tracking down the gems. My best buy to date would have to be a vintage Moschino bag I found in a charity shop for eight pounds some years ago.
I'm an aspiring fashion photographer with a love for writing so this position as Fashion Guru couldn't be more perfect. I can't wait to get started and I hope to bring you some great and unique reports.